Another hectic year is coming to a close and as we reflect on the changes at the Heron Lake site a flurry of thoughts drift through our minds.  But the overwhelming thoughts this year is gratitude for the safety of our workers, the support from the community, and for the overall progress of the Heron Lake project.  Some of the major changes around the site include new houses, preparation work for the marinas, townhouses, and park spaces.  We look forward to this upcoming year and the changes that are in store for the project as we will be performing roughly two times the amount of improvements that have already been performed.  It is going to be a spectacular year!
As is our tradition we have sent out Christmas greetings each year that feature pictures from the lake.  We didn't have any substantial snow yet this year so we used an image from an ice storm two years ago.  The seasonal cycle at the lake can be quite breathtaking and serves as a reminder that most change can be quite refreshing.  It also serves as a reminder that nothing around us is permanent, so seize the opportunities before you and put your time where your heart is!  Merry Christmas & Happy New Year from everyone at Heron Development!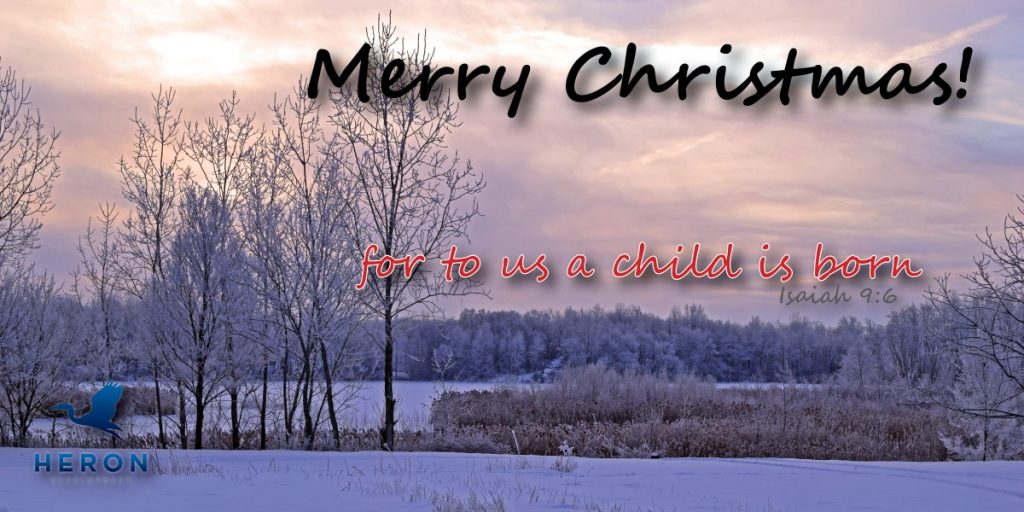 In the past couple of updates we have highlighted a handful of recurring questions from the past few weeks.  The most common question that we've received is related to the roundabout.  There have been a couple news articles regarding the roundabout in the past two weeks and we will be submitting our development plans in January.  We look forward to addressing the design concerns and other factors necessary in pursuing any development work. 
The next typical question is what houses are currently under construction.  There should be 6 homes under construction shortly.  The image below highlights two of the foundations recently started.  The next major sections to roll out will be the townhouses, and the remainder of the Springs.  The Estates and Bluffs will then commence for a mid spring rollout.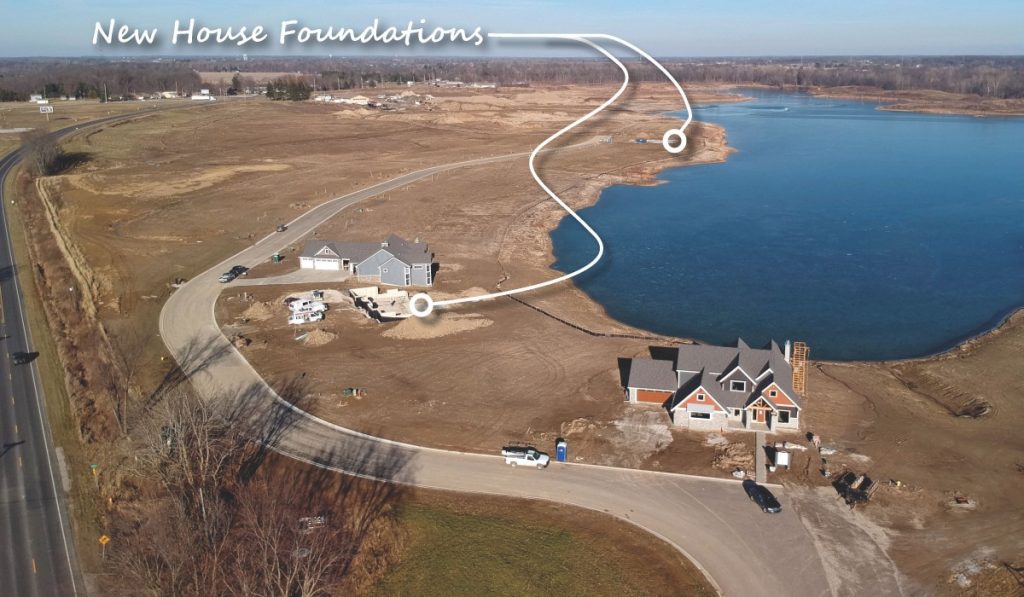 Don't forget to schedule your tour!  We look forward to answering any questions and helping you make the best decision for your housing needs!