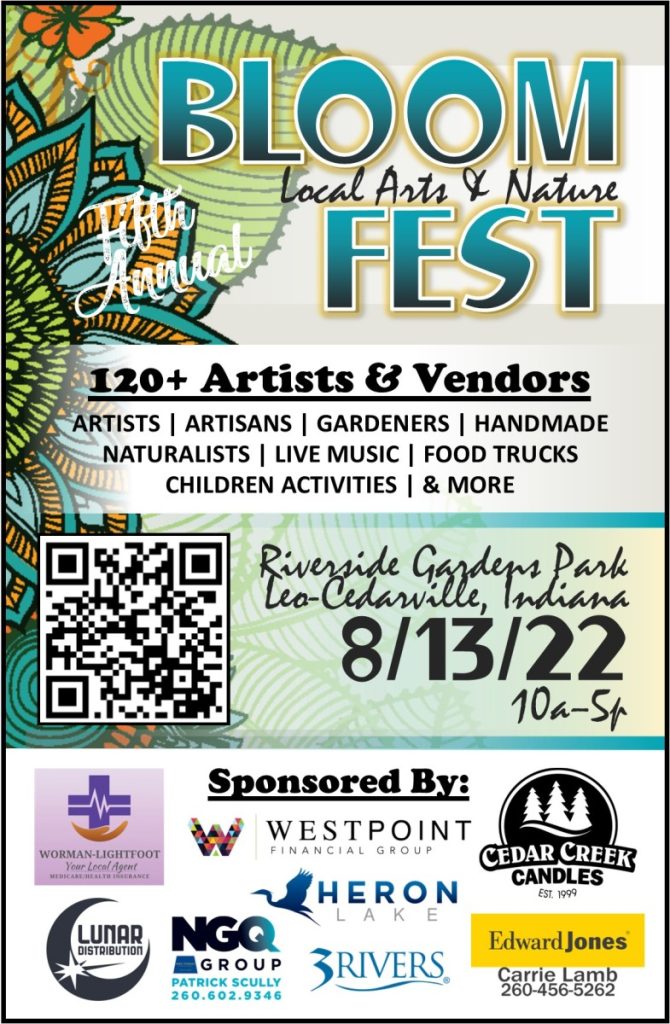 Bloom Fest & Three $500 Drawings
Come visit the Heron Lake booth at Bloom Fest. Look for the Heron Lake tent near the food trucks and a few members of our smiling sales team.
Most importantly, make sure to enter our drawing for one of three $500 gift bags! Each package includes a gift card to a local winery, local restaurant, and DeBrand's fine chocolates. We've also compiled a collection of Heron items, including glassware, beach towel, cutting board, wine opener, etc.
Even if you are not one of the lucky grand prize winners, our sales team would love to give you one of our seeds packages for you to create your own butterfly garden, which will also help the pollinators in your area.
We will also be handing out other Heron items throughout the festival, so be sure to stop by! We'd love to see you and talk about the Heron Lake community!
Find more information at www.bloomfest.org