Over the past couple weeks we have received quite a few follow-up questions to our post about the public lake band lot size comparison.  The exhibit from that post showed the entire Heron Lake site with the 300 additional residential lots that public lake sizing would have allowed on the site.  We have received requests to see a side by side comparison of the lot sizings used for that exhibit.  You can download a PDF version of that exhibit here.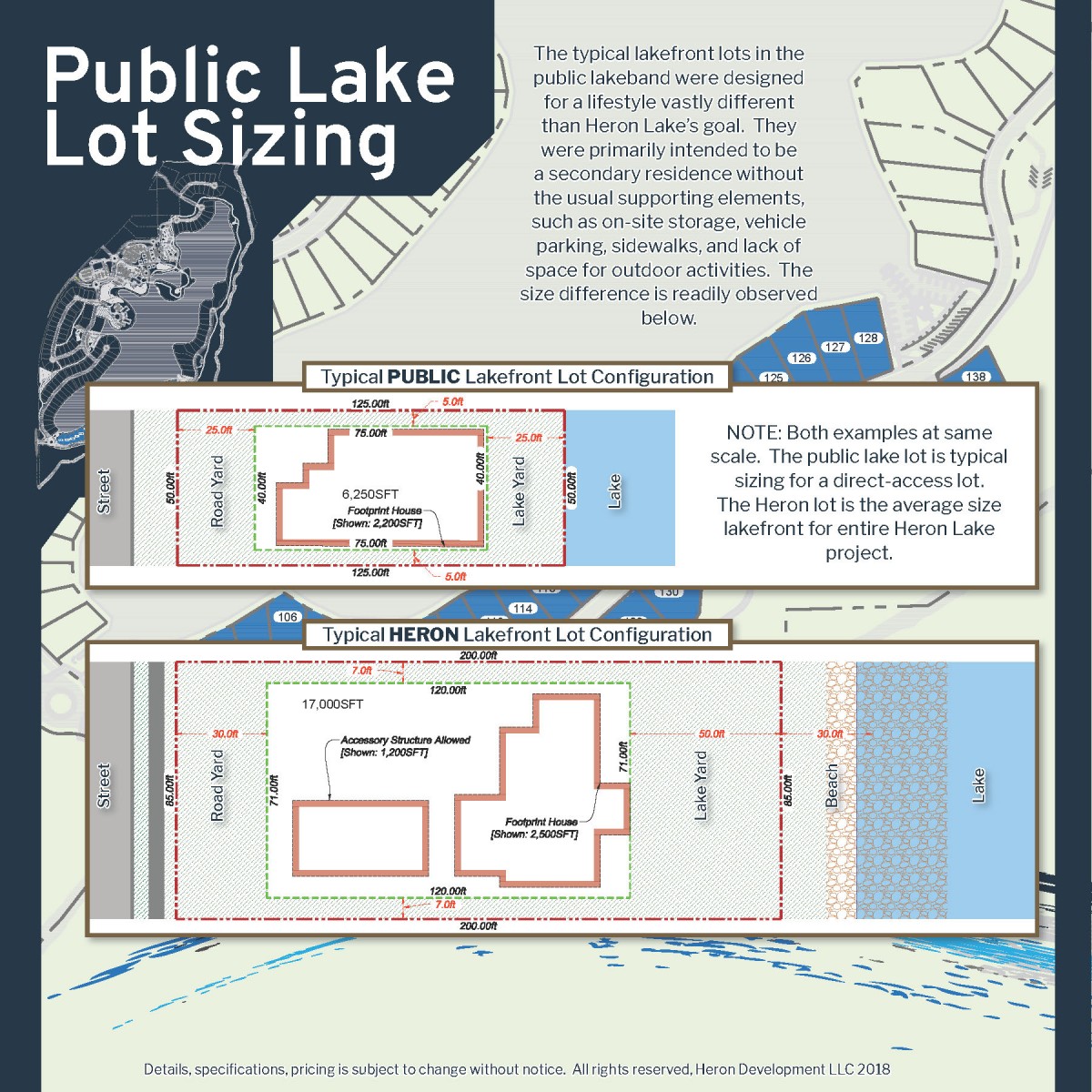 The obvious difference is the overall size.  But when you dig deeper you'll notice that the narrower lot also restricts the flexibility in house layout.  It is impossible to place an accessory structure and the space between the house and road becomes the only parking available.  The lake yard is so small that outdoor spaces are quite restricted.  This smaller lot was intended for short term visits to a bungalow or small cabin style house.  It was not intended for everyday use but more of a vacation house with intermittent stays.  These houses must typically be multi-level just to provide enough room for sleeping and support spaces.
Heron has focused on providing lot sizes that accommodate the lifestyle that the residents desire at Heron Lake.  With the greater flexibility of lot width and depth, houses can be designed with leeway to conform to the resident's needs (side load garages, canted houses for best vistas, on-site storage, extensive outdoor lake yard space, etc.).  The site wide amenities and outdoor spaces will allow for a variety of uses and the residents will truly be able to live, work, and play at the same house.  Don't forget to schedule your tour and see if the Heron community is a good fit for you!